The Stredwick Track: native bush and ducks
The Stedwick Track is a beautiful and varied walk.  Wheelchair and buggie friendly, it is a great outing for people of all ages and abilities.  This walk contains wonderful native NZ bush and two good-sized ponds with plenty of birdlife.
This is a really nice walk in the heart of Torbay on Auckland's North Shore.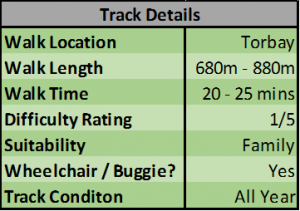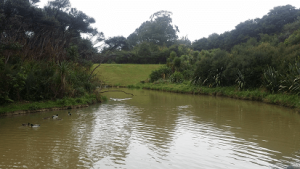 Navigation Links:
Google Map: The Stredwick Track Map
Geocaching Map: No current geocache for this track
Why walk this track?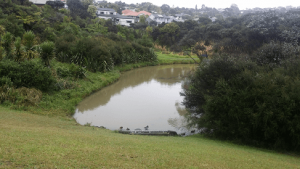 The Stredwick Track is an easy walk that caters for people of all ages and ability.  It is accessible for wheelchairs and buggies – see more details below.
The Track is very picturesque with beautiful bush, grasslands and the flood ponds with their bird-life.
It is easy to get to, on a bus route and parking is plentiful.
The bush track is 680m while the complete loop including the Caversham and Cashel footpath walks take it to 880m.
 Track Entry Points: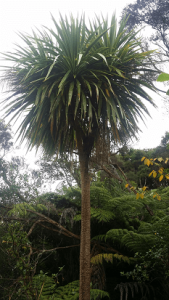 There are 4 main entry points for this track
Entrance 1: Next to 70 Stredwick Drive (opposite the old Exchange)
Entrance 2: End of Cashel Place
Entrance 3: By the Caversham Drive / Kate Shepherd roundabout
Entrance 4: The pathway at the end of Mizen Court
Track Highlights:
The highlights of the Stredwick Track revolve around the Flood ponds which in themselves are beautiful, even if muddy.  Take note of the flood planning, including the design of overflow from the Upper Pond to the Lower Pond.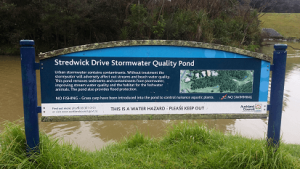 The bush encroaches right onto the ponds and where the bush is not present, their is lusious green grass to the waters edge.  The ducks add to the beauty and provide plenty of entertainment for kids!
The native bush is beautiful and in particular some wonderful cabbage trees are on display.
The ability to take buggies and wheelchairs make it a track for all – which of course is an added advantage.
Running and walking:
This Track is great for running and walking for people of all ages and abilities.
It is short for running but perhaps can be incorporated as a run with the Kate Shepherd Track / Rata Track, with the entrance only 250m from Entrance 3.
Wheelchairs and Buggies:
Finally a real bush track that is suitable for buggies and wheelchairs.
The track is wide enough and designed to cater for the requirements of pushing a friend or family member while out enjoying the native NZ bush and ponds.  It is important to realise that there are some places that may require a little extra care or maneuvering.  Overall the track can be accomplished without too much extra effort!
If pushing a wheelchair or buggie, you may find it helpful to complete the track in a clockwise direction so you are coming downhill from Cashel rather than pushing up this part of the track.
Disclaimer: Stating this track can be completed in a wheelchair or buggie does not mean it meets standard health and safety regulations. There may be parts of the track that are steeper than wheelchair health & safety requirements and parts of the surface that are not as per regulations.  It does indicate the track can be enjoyed with reasonable care, even if at times a little extra effort and care may be required.  greataucklandwalks.com can not be held liable for any accidents that may occur on a recommended track.  People use the tracks at their own risk and with due care.
Summary:
This Track is well worth the visit.  Take a picnic, go for a stroll, kick a ball or just enjoy the bush and birds.  It is suitable for the older, younger and all in between – making it available for everyone to enjoy.
A must do short Auckland walk!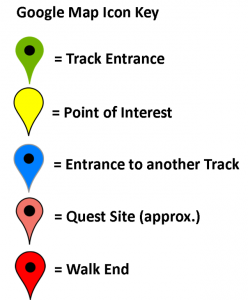 *** Note: if using this map for navigation on your phone or GPS device, you will need to open it within Google Maps to get your current position showing on the map.  To do this, simply click the expand icon in the top right corner of this map.  This will now provide you live GPS tracking as you walk the map so you always know exactly where you are!  WOW!
The Google Map and Elevation Chart used in this Post have been produced using the Tom Tom Multi-Sport Cardio GPS Watch. This watch tracks running, cycling, swimming and freestyle, and includes built in heart-rate monitor – and I love it!  Check out the Tom Tom Cardio Watch or check out a wider range of GPS watches and Fitness Trackers.  Enjoy – they add another dimension to exercise.
Hope this track information has been useful.
Please feel free to leave a comment, question or feedback in the comments section below and I will get back to you.
Thanks